HEAT INSULATING MATERIALS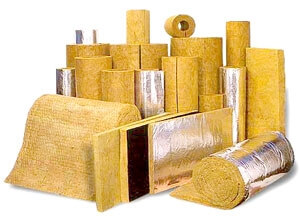 More than 16 years we offer stone and fiberglass based heatproof insulation of Isover and Isotec trademarks of Saint-Gobain France Multinational Corporation. The concern has 3 manufacturing facilities in Russia: Chelyabinsk, Tambov and Yegoryevsk.
The heatproof insulation materials, made of slag wool, solve problems of the technical isolation of industrial facilities, processing equipment, main heating systems, engineering local communication lines, trench and air pipes laying, and protection of public and residence buildings, heat and air conditioning systems.
Advanced developments and modern technological equipment allow us to produce the products correspond to the normative documents of western governments. Besides that, Isotec products are demand in the petrochemical, energy, shipbuilding, food manufacturing and nuclear industries.
The various properties and the wide range of products, produced by our company, help us to match the appropriate insulation for each specific task. If the priority technical characteristics of Isover and Isotec are the small weight and acoustic characteristics, then the products manufactured by the improved methods of fiberization TEL can be chosen.
High-temperature industrial insulation REX used in dangerous areas of increased fire and explosives has the maximum fire resistance rating and rigidity of the thermal insulating material.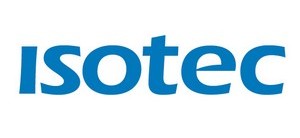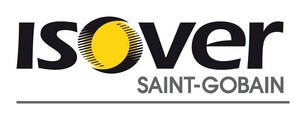 Discription
Isover and Isotec products are manufactured using the continuous basalt wool and glass fibers base.
The input of phenolformaldehyde binding substance to bond the fibres does not exceed 3%.
The range of products includes wired and laminated mats, rigid and semi-stiffened plates, and heat insulation cylinders. The insulation of Isover and Isotec is manufactured in the form of insert liner, rolls, covered with aluminium leaf, plates, matted with glass fibers, hollow cylinders.
Galvanized wire is used to place the insulation in the permanent position.
Properties
The insulation is characterized by a low coefficient of thermal conductivity that leads to energy savings.
Isotec combines water repellence and vapor permeability. Products made from stone wool have acoustic and noise insulation.
In case of protection of self-supporting structures, it is better to choose the glass fibers because of the lower weight.
Isover and Isotec are fire resistant products (IM flammability group). Not matted thermal insulation is fully fire-resistant. Foil insulation is included in materials with the class of flammability B1.
Synthetic binder using in Isotec burns at temperatures above 200°C. All these decrease the strength of the product but do not reduce the insulation characteristics.
Isover and Isotec rigid plates are resistant to deformation, mechanical effects and are not shrinkage.
The ecological and hygienic properties of Isover and Isotec products allow using it in places with higher requirements to the purity of air for surface emission of materials.
Isover and Isotec is a technical insulation and should be install on tanks, stoves, boilers, drainpipes. Fireproof cover with heat-saving effect of Isover and Isotecneeded for ventilation and air-conditioning systems (air drains, ventilation chambers, air chutes). Isover and Isotec are using for installing of water and heating pipes.
Except large complexes, systems and large constructions, Isover and Isotec are used to insulate the piping elbow, segments, and small steel constructions.
The technical insulation is using to insulate industrial heat supply systems, industrial pipelines, smoke flues and gas flues.